MODULE 1: STUDENT HEALTH SERVICES
Please be aware that Student Health Services is located in fucking Burundi. You'll have to take a boat, 2 trains and an ox to get there, but it's worth it once you see the fucking voodoo elevators that they have going on. Upstairs you'll find a palatial maze and a Honeygrow ordering station to help you check in. Finally, you'll meet with a nurse who will weigh you even though you had all the Wishbone last night, and will send you off with Flonase and a new outlook on life.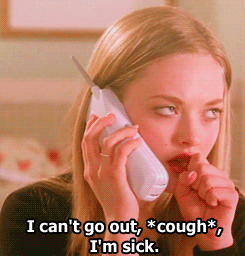 ---
MODULE 2: ALCOHOL AND DRUGS
LET'S FUCKING GOOOO. You didn't come to the social Ivy because you were smart, dumbass. You came to fuq sheet upe. Consume alcohol like a champ, chum. Build up your tolerance to that of a true Penn student (aka drank until you can no longer remember that you're still trying to go to law school). If you ever need help finding alcohol… transfer.
---
MODULE 3: SAFE SEX
Condoms are available EVERYWHERE in the quad. It's easier to find a condom in Fisher Hassenfield than it is to find a Type A kid between 34th and 40th street. Only problem is, condoms are literally NO WHERE outside the quad. The lesson here is, if you want safe sex, screw a freshman.
---
MODULE 4: CONSENT
Yes means yes, motherfuckers.
---
MODULE 5: ACADEMIC INTEGRITY
Street will pay an enginerd if you can figure out how to hack into TurnItIn. That shit's cray.
---
MODULE 6: CONVERT TO JUDAISM
This is the last step one must take in order to thrive at Penn. Anyone at Hillel is seriously happy to help you. Though it is **possible** to make it out of Penn keeping true to your Presbyterian routes, you might as well make it easier on yourself and convert. Plus you get to go to Israel with all your best friends if you do! #blesSDT
---
Comments
All comments eligible for publication in Daily Pennsylvanian, Inc. publications.